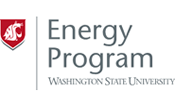 Your HVAC system works just like your body and blood work. If you don't have the proper ductwork, your heating and cooling will not work as well. Pearce Heating & A/C, Inc. will help to retrofit and make your current ductwork flow with the installation of your new furnace and air conditioning. We do test your ductwork for leaks at installation and can advise on repairs or cleaning if needed.
Professional Duct Replacements
Locally owned and operated, Pearce Heating & A/C, Inc. are Your Eastside Heating & A/C Experts. We are a smaller business focused on outstanding customer service. If you have any questions, give us a call at 833-223-4079. For new HVAC installations, our hard-working technicians are experienced and proficient in replacing your duct system.
Ductwork Service from Redmond's Team of Experts
We complete accurate testing of the ductwork while providing honest answers and an open line of communication. Through organized worksites, we streamline all processes to avoid delays and disruption, delivering total satisfaction across Redmond, Union Hill-Novelty Hill, Sammamish, Overlake, and Kirkland, WA.

Duct Installation Union Hill-Novelty Hill, WA & Air Duct Replacement Overlake, WA